Sign Up For School Lunches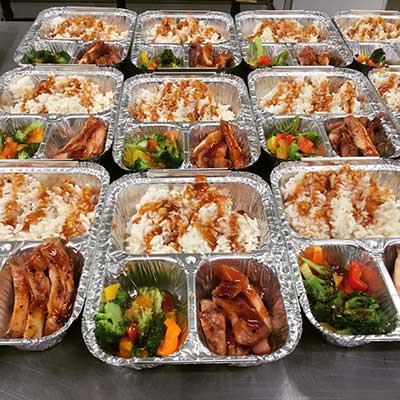 We want to thank you for your support of our hot lunch program at your school. Please 'sign up' below. lt will take you just a few minutes to complete. Once you are registered you can go to the lunch menu for your school and make the choices/days you would like your student(s) to eat hot lunch. After you have made your selections you will be directed to a secure page to pay for your choice/days. We do not save your credit card information on our site. You will need to enter this information each time you order. Once your credit card is accepted and payment is complete your student(s) will appear on our daily reports for lunch.
Please be aware of your student(s) health and allergy issues when making selections for lunch. We do not offer refunds or credits for missed meals. We do everything possible to make sure the student(s) receive their lunch, but unfortunately some things are out of our control. If the school is closed due to a "snow day" please call us and let us know if you would like to come by the kitchen and pick up your meal that was paid for. You can pick up at 11AM. We understand 'emergencies' happen and you need to order quickly some days. Our web site is open for ordering until midnight daily for the next day. lf you need an emergency lunch in the morning, call us by 9AM to insure your child will receive a lunch. Emergency lunches are $10.00.
Please call anytime if you have concerns or questions.

Aloha
Poi Boy Catering & Events
775-741-6351